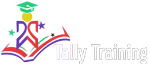 COMPANY ACCOUNTS
TRAINING IN CHENNAI

Tally Training provides a wide range of real-time practical training with Tally ERP9 [BRS, GST, TDS, VAT, CST, Service Tax, Payroll, ESI, PF, Trial Balance, Profit & Loss, and Balance Sheet] 100% placement assurance in good trading and manufacturing companies in Chennai.
TALLY TRAINING
INSTITUTE IN CHENNAI

Tally is the term associated with the accounting and taxation arena. For both National and International companies the tally becomes the complete enterprise solution which is the reason for the majority of professional choice is auditing or accounting. Our top-notch training helps you to pick up your desired job. Our Tally Training in Chennai provides a vast range of accounts and taxation courses which helps the aspiring candidates to excel in the respective course they aspire to learn and master.
Tally traing is one of the drastically growing Tally training institutes in Chennai that offers a wide variety of accounting and taxation courses. We have acquainted a team of well-qualified faculty members to indulge with superior training being given to our students. To ultimately help the students 100% gain complete knowledge of the accounts and taxation, our trainers are instructed to teach our students with personal attention and care. In this way, we have the complete ability to nurturing the students to industry-ready such that they are satisfied with the right job as well as we are able to employ the right human resources for the MNC's and topping accounting, manufacturing, and trading firm. Training students on what is needed by industry and providing candidates to the industry of their required skill is our Main Motto. At present, our tally training institute in Chennai is the most sought after Tally training center and we aspire to continue this journey of prospering the students with the intensive accounting and taxation classes. Considering the students and working professional work timings, we have split many batches with a motto to offer them flexible timing for their convenience. You can insight our clear syllabus offered in the course details tab of this website.
WHO CAN JOIN COMPANY
ACCOUNTS TRAINING?

Students pursuing CA, B.Com, MBA (Finance) ,BBA,BSC or any other degree/Accounts related programs. Working professionals in Finance & Accounts domain Prequisite for Taxation course.
BENEFITS OF COMPANY
ACCOUNTS TRAINING

Most of the companies uses to record the transactions in tally software. so we can say that the demand of tally professional is also growing
The undergraduate students can also opt training and start their job.
This sector offers tremendous freelancer accountant job opportunities.
Performing all basic accounting functions.
Estimating job costing.
Storing details and managing inventory items.
Managing payroll.
Filing tax return, managing profit, and loss statement, preparing a balance sheet, trial balance, cash-flow report, etc.
Maintaining budget scenarios.
100% Placement.
TALLY TRAINING
CLASS TYPE

We have kept the Tally ERP 9 course in Chennai duration flexible.
We are Providing Practical Training & Individual Classes Only.
Start from Morning 7 to Evening 9.
Classroom Training & Online Training also Available.
fast-track & Classes ( 5 Hours Daily ).
Weekend Training – ( Saturday, Sunday& Holidays).
COURSE
DETAILS

INTRODUCTION
Golden rules for Accounting.
Basic Accounting.
History of Tally.
Shortcut keys in Tally.
BASICS OF
TALLY

Company Creation.
Company Deletion.
Company Alteration.
Ledger Creation.
Ledger Deletion.
Ledger Alteration.
INVENTORY
BASICS

Stock group creation.
Stock group alteration.
Stock item creation.
Stock item alteration.
Units creation.
Units alteration.
CONTRA

Cash Deposit.
Cash Withdraw.
Bank to bank transfer.
VOUCHER TYPE
CREATIONS

Cash purchase.
Credit purchase.
Cash Sales.
Credit sales.
Service invoice.
Proforma invoice.
ACCOUNTING
VOUCHER

Payment.
Receipt.
Journal.
Purchase.
Sales.
Service invoice.
INVENTORY
MANAGEMENT

Proforma invoice.
Purchase order.
Sales order.
Receipt note.
Delivery note.
Debit note.
Credit note.
MANUFACTURING AND
BRANCH MAINTENANCE

Stock Maintenance.
Stock Journal.
Godown creation.
Stock Transfer.
Stock Query.
Stock Summary.
SIGNIFICANT CONCEPTS OF
ACCOUNTING IN TALLY ERP9

Bank Reconciliation Statement.
Depreciation.
Petty cash Transactions
Interest Calculation
Credit card Transactions
Export of Data
REPORTS

Cheque printing.
Agewise Report.
Daybook Report.
Split company Data.
Capital account.
Backup and Restore.
TAXATION

VAT-VALUE
ADDED TAX
Introduction.
Annexure forms.
Annexure form – 01
Annexure form – 15
Annexure form – 05
Annexure form – 19
Online E – filling procedure
Input tax credit Adjustments
CST - CENTRAL
SALES TAX

Introduction.
Sales Tax Schedules.
C – Form.
Online E – filling procedure
Input tax credit Adjustments
SERVICE
TAX

Introduction.
Tax Computation.
Input Tax Credit Adjustments.
Online payment.
E – filling.
TDS - TAX DEDUCTED
AT SOURCE

Introduction.
Online payment.
TDS Forms – 16.
TDS Forms – 16A.
TDS Forms – 24Q.
TDS Forms – 26Q.
Online E – Returns.
PAYROLL

ESI - Employee State Insurance.
EPF – Employee Provident fund.
ESI – Computation.
EPF – Computation.
Employee salary calculation – Tally.
Employee salary calculation – Excel.
Online payment.
Online Returns.
ESI – Forms.
EPF – Forms.
GST - GOODS AND
SERVICE TAX

Introduction.
GST Rates.
GSTR Forms – 01.
GSTR Forms – 02.
GSTR Forms – 03.
GSTR Forms – 3B.
GSTR Forms – 2A.
GST Online payment.
GST Returns filling.